Top Headlines
A widely anticipated poll showed the Democrats' presidential race remains close and fluid in Iowa, just weeks before the state's caucuses on Feb. 3 that kick off voting in 2020.
Campaign 2020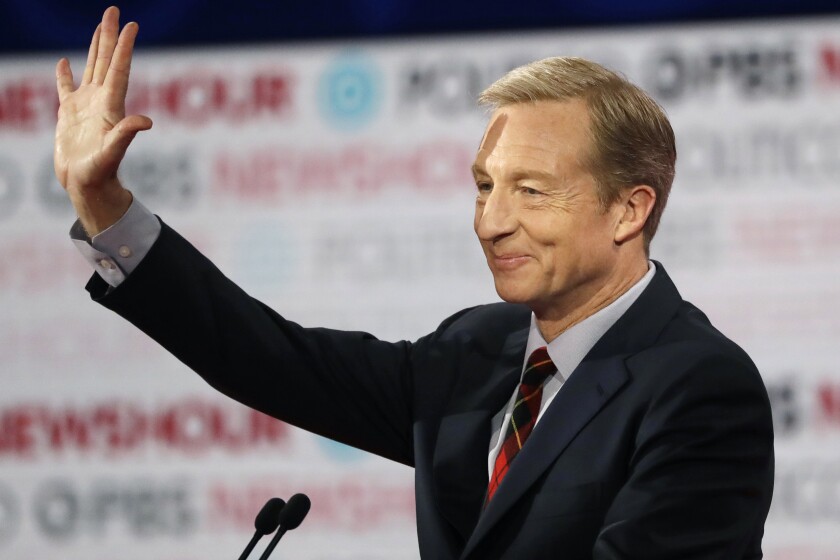 Like many of his White House rivals, Steyer is promising to use executive action to reinstate Obama administration protections for people brought to the country illegally as children.
Los Angeles County donors have given more than $13 million to the field of Democratic challengers in 2020. Here's what we know.

Data released this week provide the most detailed look yet at who funds the Democratic contenders. We mapped more than 4.5 million donations. Here's what we found.